…the universally usable Data Logger especially constructed for the water and sewage sector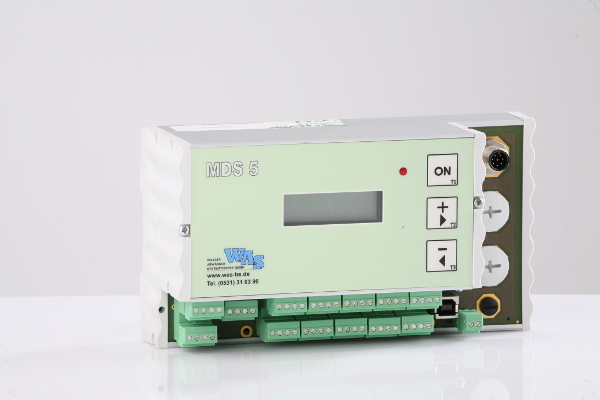 Application: Sewage Sector
Measuring of water level and flow in sewer tunnels and sewage plants
Surveillance of rainwater basins and discharge units
Monitoring of pumping stations
Surveillance of sewage plants
Controller for fault messages
Application: Hydrometry and Meteorology
Monitoring of surface waters (water level, flow, quality, etc.)
Surveillance of groundwater
Registration of precipitation
Meteorological stations
The MDS 5 – S – Station Manager (MDS 5 – S) facilitates measuring, saving and processing analogous and digital signals in the field of environmental measurement engineering.
Due to its compact construction the MDS 5 – S can be installed directly on a top-hat rail in the electric cabinet – without any further time-consuming mechanical renovation.
The integrated lithium battery allows operation autonomy and portability – wherever you need it, without any external power supply!
Handling and controlling of functions and measured values is possible via an integrated keypad and a LCD-display.
For means of long-distance data transmission, a GSM / GPRS modem (e.g. the MDS 5 – C – Modem ) can be connected directly. This makes a secure and economic data transfer to the online platform WASDatenportal possible. Additionally, the MDS 5 – S can be used in combination with the GPRS / GSM modem as a controller for fault messages; warning notices in the case of limit value violations can be transmitted via short message or fax. Furthermore, the programmes WBedien (software for operating the system and reading out data) and FileInspector (analysis software) are at your disposal.
The MDS 5 – D – Flow Manager (MDS5 – D) offers the possibility to be linked to the flow-modules Q-Modul and Q-Modul-Ex since a firmware extension for flow measurement in partially filled channels is included.