Top up your MDS 5 – S with this supplement to the stationary flow measurement system MDS 5 – D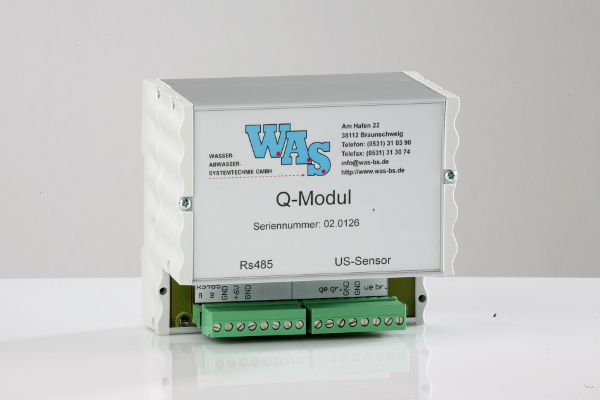 Application: Stationary measurement of flow in…
Sewage plants (intake and outlet)
Rainwater relief systems
Purification basins for rainwater
The Q-Modul is a passage module that allows directly linking of the ultrasound combi sensor for measuring flow velocity (using the Pulse-Doppler-Principle) and water levels (water-ultrasound).
The Q-Module transforms the encoder signal to a RS485-output-signal, which is transmitted to a evaluation unit (MDS 5 – D Durchflussmanager; telecontrol substation).
Using an analogue output signal allows integration into existing guidance systems; multiple Q-modules can be linked to one MDS 5 – S Stationsmanager.
The variation Q-Modul-Ex allows measuring flow in explosion-risk areas as well.