Precipitation Sensor TRW Weighing Principle
The precise precipitation measuring system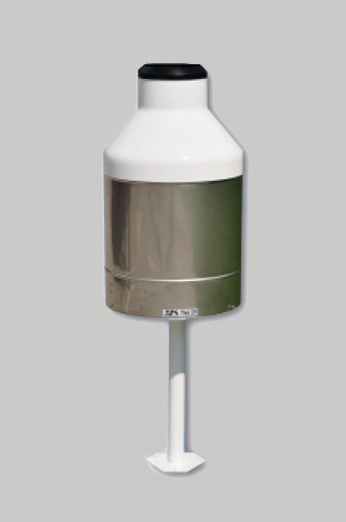 Application:
Meteorological monitoring networks
Flood forecasting
Basic determination for the preparation of general drainage plans (GEP)
as well as precipitation-runoff modeling
The TRW 200 uses a precision balance to measure liquid and solid precipitation with an accuracy of ±1 %. The precipitation is fed via a defined 200 cm² collecting area (option 500 cm²) into a collecting container, which is located directly on the scale.
In contrast to conventional precipitation transmitters, the TWR eliminates the need for maintenance trips to clean the hopper and collection screen. The integrated precision scale is factory calibrated, drift-free and requires no readjustment.
An adjustable pulse output and an SDI12 output are available as usable communication interfaces. For measured value storage of precipitation quantity and intensity, for example, the use of the compact, battery-powered SEBA data logger Unilog-Light-R is recommended. In connection with the GSM742 radio modem, additional remote data transmission and alarming can also be realized at any time.